2/21/2021: Until It Isn't (Multi-Instrumental Video)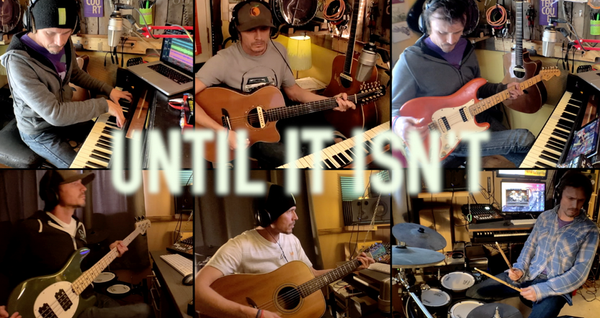 Until It Isn't • New Song & Multi-Instrument/Lyric Video

For a long time I've wanted to make a video where I play along with myself using all the instruments even though doing so can be a grueling process. For me the steepest learning curve had nothing to do with actually performing the music it was editing the video together. Coaxing the editing software to do what I wanted it to was by far biggest obstacle. After a few attempts with other songs I did manage to pull it together.
All the instruments are layered over a live take of Until It Isn't from my Feb 9th Live-Stream Show (Unitl it Isn't – 2/9/2021). If you have been tuning into these shows on Facebook (every 2nd and 4th Tuesday) then you've most likely heard this one. It's currently my newest song written just after the release of Bric-á-Brac. Eventually I will make and release a quality studio recording but until then this will have to do.

Hope you enjoy!
Eric